Member Spotlight – CC UK & The Buddy Bag Foundation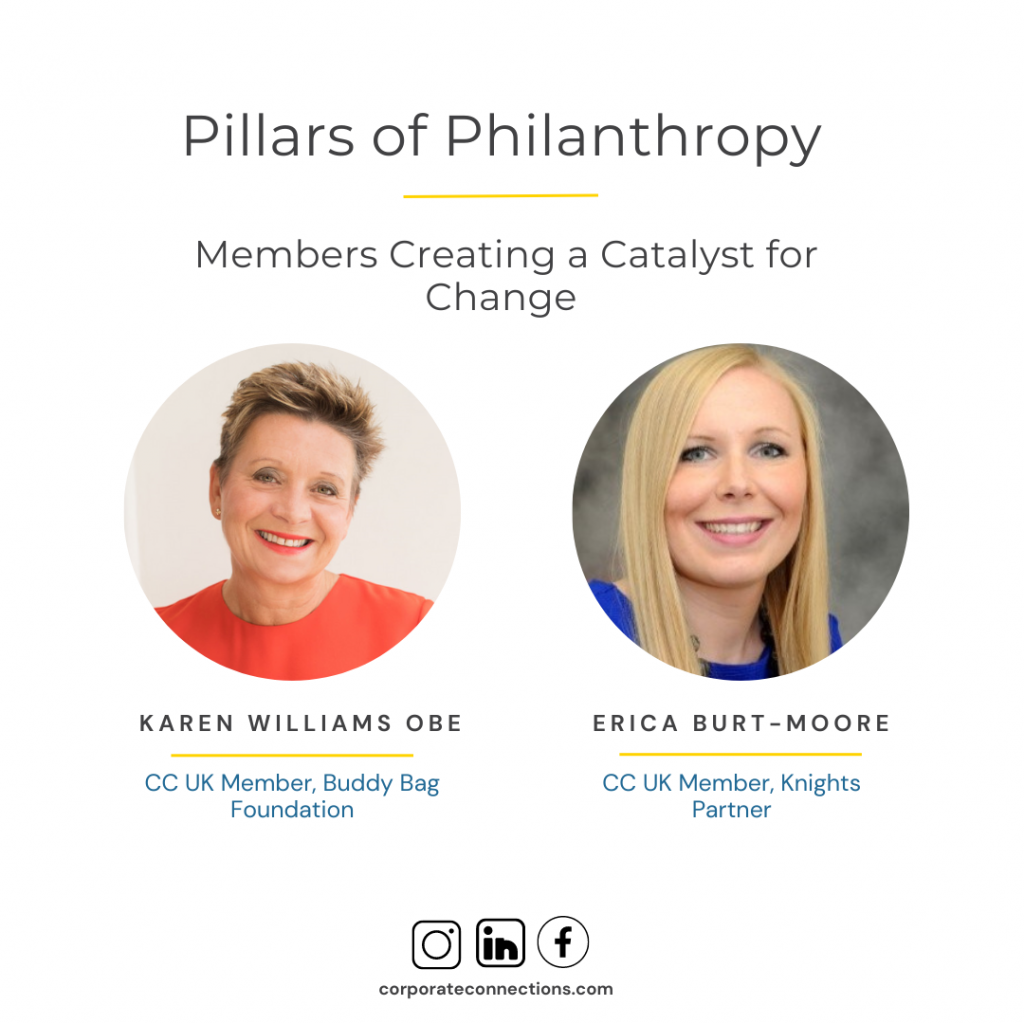 Creating a Catalyst for Change
At a recent CorporateConnections UK meeting, Members of Birmingham 1, Karen Williams of the Buddy Bag Foundation and Erica Burt-Moore of Knights, conversed and combined their efforts, leading to a meeting with a local philanthropist.
After an initial briefing and a visit to a Buddy Bag team-packing session, the organization was overwhelmed with a generous offer of support. The donors will cover the cost of 13,000 Buddy Bags, a transformative donation to the Foundation.
Buddy Bag Foundation was delighted to be invited to join CorporateConnections Birmingham as their designated charity. The Foundation supplies bags of essential items to children when they arrive in emergency care/refuge. The Buddy Bag Foundation provides a bag of essential items to children in emergency care to help restore a sense of comfort and love. The foundation currently supplies more than 9000 bags per year, with demand on the increase.
Hear from Karen, CC UK Member on her experience with CorporateConnections and the Buddy Bag Foundation:
"Networking at CorporateConnections has given us the opportunity of connecting with a community that wants to make a real difference by sharing their valuable connections and also donating their time and skills to our charity. A life-changing offer of financial support was made after a visit to one of our team bag-building sessions at Buddy Bag Foundation"
-Karen Williams OBE