Members Across the Globe Connect Through Global Convention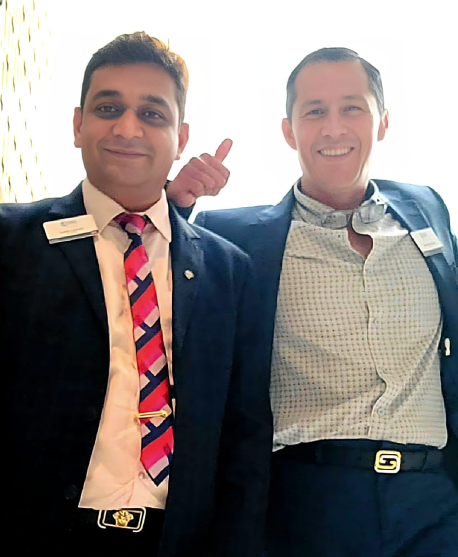 Two Members from CC India and CC Mexico formed a friendship a few days before the Global Convention and were able to continue their newfound connection at the event through various group and one-to-one activities. The Convention allowed for their friendship to flourish and resulted in a lifelong bond! Hear the story directly from CC India Member Naitik below:
"Our friendship began 10 days before the convention when we connected on WhatsApp. While in Lisbon, we decided to meet in the lobby and a smiling and quiet gentleman arrived. Ricardo Montoya, CC Member from Mexico, introduced himself and we chatted about the Global Convention, upcoming business events, and more. We then discussed our respective businesses and Ricardo became intrigued with my business products when he realized that it could be exported to San Antonio, Texas, which he frequently visits.
This was the first of many meetings which continued over the course of a few days throughout our time at the Global Convention in Lisbon. Eventually, a bond was formed between us. About 1 month after the event, we re-connected and reviewed our common interests, leading to a conversation about affordable housing and how my business could benefit this industry. This was the defining moment which then led to several more meetings to discuss our ideas in depth.
There was purpose, product validation, and opportunity. We made the decision to work together, and a meaningful relationship was developed which resulted in a new business opportunity.
During our interactions, there was a sense of trust and mutual respect as we discussed potential business synergies. Collaboration is a by-product of CorporateConnections and I strongly believe this is only the beginning!
I would like to thank CorporateConnections and I urge fellow members to leverage this fantastic platform to its fullest. Meet Members, attend meetings, cross chapters, and explore the possibilities! This will definitely challenge your thought process and potentially teach you things that will change your perspective on business, family, and life!"
-Naitik Lakhani, CorporateConnections India Member